Customer Satisfaction
Over the recent years, there has been an increase in cheaper overseas resins flooding the market. The less expensive resins can look attractive at first glance, but unfortunately, they have to sacrifice the quality, consistency or support they offer (or all three) to achieve those prices. So, ask yourself – what are you willing to sacrifice to save a few dollars? 
"The technology behind our products, combined with the customer service we provide, puts us ahead of the competition."

Charlie Anderson, M3D Founder.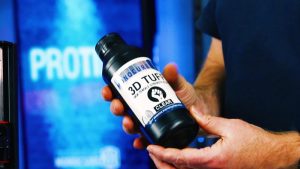 At Monocure 3D, we develop, manufacture and despatch our premium 3D Printing Resins from our purpose-built facilities in beautiful Sydney, Australia. We strive to produce the highest quality products by following strict ISO9001 guidelines from the early development to the finished product. Both batch-to-batch consistency and customer satisfaction are at the heart of our business.
Our family-owned company has over 35 years of experience developing and manufacturing Ultra-Violet (UV) cured products. Before producing premium 3D printing resins, our team developed and manufactured an array of UV cured inks, specialty coatings and adhesives. Monocure Pty Ltd proudly supplied quality products to hundreds of multinational companies in the printing, packaging & label industries. 
Quality Control 
We insist on sourcing raw materials that carry a Certificate of Analysis (COA) that verifies the product conforms to our requirements. Every resin batch is assigned a unique identifying code for traceability throughout the process. All batches are laboratory and 3D print-tested by qualified chemists, who perform a comprehensive analysis to ensure the material meets the desired specification. Any inconsistencies will be picked up in this process, and then the batch will be adjusted until the specs are met. All test results are digitally documented, and the 3D printed models are retained along with liquid batch samples stored for 36 months. 
"Our QC procedures have been developed with over 35 years of experience. My job is to take Quality Control very seriously"

Lina Tan, M3D QC Chemist.
Viscosity Measurement – This important test checks the resistance of the resin to flow. It can also measure a fluid's thickness or its resistance to objects passing through it. The greater the resistance to flow, the higher the viscosity. This test is achieved by heating or cooling the resin to 25c, and then it is measured using a Brookfield viscometer.
Appearance Test – The liquid material is visually compared to a retained batch sample for uniformity, abnormalities, and dispersion of the photoinitiator.
Colour Matching – This is when pigments, dyes, and special effect colours are combined to achieve a specified colour in a specific polymer. The colour is compared for pigment density, opacity to the retained liquid sample, and previously printed models using a colour matching lightbox. A colour match often contains additives in addition to the colours, such as dispersants and stabilisers.
Odour Elimination – In liquid form, the odour is compared to retained samples to ensure uniformity. An odour is caused by one or more volatilised chemical compounds generally found in low concentrations that humans and animals can perceive by their sense of smell. Our products are considered low in odour and VOC.

 

3D Printability –

 

is performed by 3D printing calibration models and tensile testing paddles on at least two standard MSLA 3D printers.

 

Post-Processing – The models are observed on how they look after being printed. How easy or difficult they are to remove from the build plate. Then the calibration models are checked for ease of cleaning, tackiness and signs of surface cracking. The tensile test paddles are post cured at different time intervals 2mins, 6mins, 30mins and 1hr.
Surface Hardness – The Shore hardness is tested with a Durometer instrument. This instrument utilises an indenter loaded by a calibrated spring. The penetration depth of the indenter determines the measured hardness under the load. This is done with the material reference guide and with printed retained samples.

 

Tensile Strength – The printed paddles are placed between two fixtures called "grips", which clamp the paddles. The material has known dimensions, like length and cross-sectional area. Then the machine starts to apply force until the break-point of the sample is reached. This process gives us reading in MPa's (Megapascal Pressure Unit).
Flexural bend –  This measures the force required to bend a beam of plastic material and determines the cured resins' resistance to flexing or stiffness. Flex modulus is indicative of how much the material can flex before permanent deformation.

 

Results Recorded  – All results are recorded in our custom-designed computer program, which means that the information can be tracked and shared in an instant.

 
The batch needs to be passed for the quality control testing to be complete. If any results do not meet the desired specification, the batch is placed on hold. The chemists will work with lab sized samples to bring the batch back to specification. Once this is achieved, the manufacturing staff are informed of additions that may need to be added.
"I am responsible from start to finish for the manufacturing process. We adhere to the strict ISO9001 guidelines to ensure batch-to-batch consistency every time." Joshua Gover, M3D Operations.

 
Stand Out Features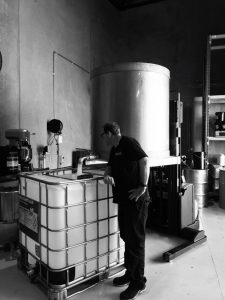 All our raw materials carry a Certificate of Analysis (COA).
Our resin bases are made using complex reactions (not simply buying and blending).
We are an ISO9001 certified company and follow the guidelines for manufacturing & QC.
Highly trained and experienced manufacturing staff are employed.
Tailored computer batch tracking system.
Clean manufacturing environment.
Large scale manufacturing equipment.
Comprehensive new product testing (internally and by field testers).
Quality control (QC) procedures are performed by qualified chemists.
Custom-designed computer systems.
Semi-Automated filling lines, with human interaction checks at every stage.
Externally certified bi-annual scale calibration.
Purpose designed laboratory, manufacturing and processing facilities.
State-of-art lab testing equipment.
Full 3D Printlab setup with multiple printer types for testing and support.
24hr online support ticket system

.

One-on-one phone/online support.
Face-to-face support.
Dedicated Support Social media Channels – Youtube (ProTips), Facebook Users Group and Instagram.

 
The Importance of Testing
These extensive measures help us ensure batch-to-batch consistency, resulting in a seamless transition between each bottle. This saves time and frustration by removing the need for printer re-calibration with each new resin bottle. Our focus is on developing products to make your 3D printing experience continue to grow positively. Our team works around the clock to create products to help you succeed, including our base resins, making our products unique with the highest possible quality while also keeping pricing competitive.
Before being sent out for independent field testing, every new product goes through a stringent series of internal lab and print tests. This level of testing ensures you only get products that work as described. You can access a detailed description of all our refined products by browsing the products section on our website.
"We keep developing new products because there is demand for them. Being close to our customers means we can quickly react to their needs." Kevin Jarrett, M3D Development Chemist.
Keeping our manufacturing in-house makes communication faster and easier thanks to eliminating issues like language barriers and time-zone differences. It also means you get the products you want when you need them. We've got you covered; no shipping delays or stock run-outs when you're in the middle of a project!
Our Products are your Products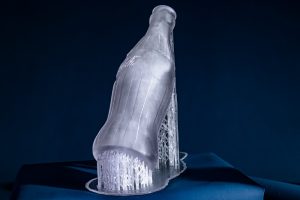 We understand what our customers want by actively engaging with the 3D printing community through support chats, social media groups and courses. This emersion in the community gives us a deep understanding of the needs and the issues of 3D printers globally and the confidence to develop products based on this understanding. Like us, our resellers know the importance of customer support. They have been provided with the tools to offer guidance and technical assistance if you need it. 
"Our support team go above and beyond. We offer a customised ticket system, phone support, online meeting and face-to-face assistance. We also boost our dedicated YouTube channel (ProTips), Facebook users group and active social media accounts."

John Grouse, M3D Technical Engineer.