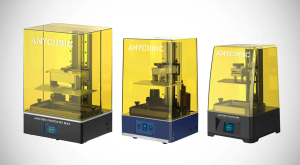 Many 3D printing enthusiasts often want to know 'what 3D resin printer should I buy?' Read on for our top 3d printer buying tips.
As 3D Resin developers and manufacturers, we often get asked this question!  There seems to be a new resin-based 3D printer launched nearly every week at the moment. They pop up on crowdfunding platforms such as Kickstarter & Indigogo on a regular basis. Some manufacturers upgrade their current models every few months making it difficult for the consumers to keep up. The technology is advancing at a rapid rate, so it makes sense that 3D resin printers are kept up-to-date with the latest tech when it happens. Some of these companies are fast to update and launch new models very quickly (without much thought for the resellers who have just ordered a container of the now-outdated model). Do not fall into the trap of being convinced by a smooth-talking salesman who is only interested in offloading the last of the outdated models or an expensive printer that won't be fit for your purpose.
Here are my five
top tips when wanting to know 'what 3D resin printer you should buy?'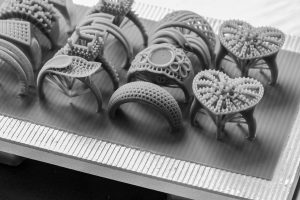 1. Research, research, research!
Join Facebook groups, Reddit threads, chats and forums.  If you are reading this article then you are off to a great start! There are plenty of informative websites and other resources online where you can find technical specifications and the most up-to-date information. It's always best to hear from the community and see what they are using. Social media has been a very useful tool for doing research and finding like-minded people who are always willing to share their experiences with a newbie! Here at Monocure 3D, we keep up-to-date with the latest printers. If you need some advice from one of our friendly 3D Printlab technicians, we would be more than happy to assist you. While doing your research, make sure you ask other people who have the printers what the technical support is like, and how responsive the company is at fixing problems or replacing parts under warranty. There are too many negative stories on the internet of customers who have waited months for parts or even responses from some companies. It would seem some of them are only interested in the 3D printer sale, and the post-sale support is basically non-existent.
2. Identify the type of models you will be 3D Printing. 
Not all 3D printers are going to suit all types of models. If you are planning to print miniatures for tabletop gaming for example, then a high level of detail and accuracy are going to be important. You might be planning to print large prototype parts which would require the printer to have a large build volume. Or maybe you are going to 3D print usable parts for your new business idea, in which case the speed of the printer might be important. These are just a few examples of how the 3D resin printer needs to suit the models that you are intending to print and the application that you want to use it for. The physical size of the printer might be another factor to take into consideration if you only have limited space. Remember, you will also need room for the washing station & curing chamber. The size of the models that the printer can produce will determine the volume of the post-processing units you need. 
3. Avoid 3D Printers with closed systems.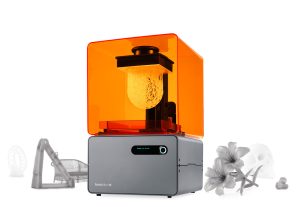 Just like buying a regular inkjet printer and discovering the hardware was a fraction of the cost of the inks in tiny cartridges, 3D printer resin can be expensive. One of
the more famous desktop Resin SLA printers is the grand-daddy who kicked it all off, Formlabs. They started
with an open system on the Form One and quickly discovered that they could lock down their printers by selling their resin in RFID-chipped cartridges (very similar to those inkjets!). Formlabs say that their printers are open source, but they make it very difficult for 3rd party resins to be used. They disable some of the important features, such as the vat heating function and the wiper between layers. Also, don't think that you can cheat the system by just filling the cartridge…they have thought of that! Not being able to use 3rd Party resins can not only be expensive but also very limiting to what material choices you have. For example, at Monocure 3D we have a number of different resin types, including a Basic Model, TUFF high-tensile, Flexible, Dental, Deep Black, and Cyrstal Clear just to name a few. Our Monocure 3D resin systems have been developed to work on all true open-source MSLA, DLP and SLA 3D resin printers. We have a very handy printer settings page that we update as often as we can to keep up with the latest 3D printers. If the printer that you are thinking of buying or have already purchased is not on our list, please contact our technical support team for assistance.
4. Understand the technology.
3D printing requires the use of computers. If you don't have a computer or are afraid of them
, then you need to understand that a computer is an essential part of the process. There are a few steps that are needed to create an idea, from a digital 3D model to a solid 3D object sitting on your desk. For basic model slicing, the power of the computer is not that important. A standard PC or laptop might be all you need to start. The faster the CPU, RAM and GPU, the quicker the model will be sliced. If you are planning on printing large-scale models at 10-micron layer heights, then the speed of slicing might be worth considering.  If you are interested in creating your own custom parts using a 3D modelling program, for example; Fusion 360 or Blender,
then the power and speed of the computer will play a major role. I always tell newcomers to the technology that it is fine to start your 3D printing journey by downloading models from sharing websites such as Thingiverse or Cults 3D, but designing your own custom models is when the real fun begins! I suggest that you consider jumping on Youtube and start watching some of the informative tutorials. There are plenty out there and is probably the quickest (and cheapest) way to learn a new program. The same goes for the slicing programs, there are a few 3rd party options to choose from. Most of them offer a free 'cut-down' version and a paid or subscription-based option. If you end up buying a printer that comes with its own slicing program, it is still worthwhile doing some research on other options. There are two that are most popular at the time of writing this article, the strangely named ChituBox and the equally oddly named Lychee! 

5. How much should I spend?
What about the price, how much do I need to spend? The more expensive the better, right? Well not exactly…price point is always a factor in what we choose to spend our money on but it depends on what you intend to do with it. If you are planning on using the 3D resin printer in a business to generate money, then the initial outlay for one or multiple printers should be included in your business plan budget. Of course when deciding on what 3D resin printer to buy, the price of the 3D printer(s) will be important, but perhaps not as critical as the build quality, functionality, longevity and ease of use.
If you are taking up a new hobby, then the cost will probably be a major factor in your decision. Thanks to the mass production of desktop resin printers in China, the cost has come down considerably compared to a couple of years ago when they were first launched. Fortunately, it is not only the price that has improved, but so has the overall quality and features. This is mainly thanks to YouTube channels, such as our Monocure 3D ProTips, and other influencers who have reviewed the printers and been more than happy to offer their honest opinions. It seems the more savvy printer manufacturers take these ideas and recommendations into consideration when they launch their next model. It's not only the influencers that have had an influence, but all the guys and girls on Facebook, Instagram, TikTok, Discord, Reddit, and the array of other social media platforms out there. It is the time they take to offer their opinions, ideas and suggestions, that has really pushed this technology along faster than any in history.
Ok, so let's talk about the actual numbers, how much will a printer set you back? There seem to be a few groups that make it easier to break down into price brackets.
$150USD to $300USD This price bracket will get you a small print volume resin printer, at the higher end, and will even get you a 4K monochrome screen! Check out the offerings from Anycubic and Elegoo, both popular choices as a good place to cut your teeth. Phrozen has been exclusively developing and manufacturing 3D resin printers in Taiwan for several years and they have a few smaller printers in this price range. Check out the Phrozen Sonic Mini range; the Creality is another Chinese company that is also worth investigating. Even though the cost is relatively low on these printers, the print quality is guaranteed to blow you away! If you are planning on printing multiple smaller models, or medium-sized medium models in parts then this might be all you need to start. At this price point, there is no reason not to jump in and give resin 3D printing a try.
$300USD – $600USD In this price range you can expect to find the smaller build volume printers, but perhaps at the top of the range as well. This may include an aluminium casing, and higher resolution LCDs such as the popular 8k to give better X/Y pixel resolution (at the smaller 3D printer size, these can make a noticeable difference in the quality for fine details). Also, expect to find larger build volume printers, such as those offered by companies like Anycubic, Elegoo and Creality. These usually feature an 8.9 inch screen – I call these MSLA printers. The iPad size as a good way to picture the X/Y Screen and build plate size. With this scale, larger models or multiple smaller models can be printed at once. As the MSLA technology is printing a whole layer at a time, it will take the same time to print one miniature, ring or set of Dental teeth as it would to print a build plate full of the same or different items. This gives a huge speed advantage over the SLA resin printers, such as a Formlabs Form 3 Printer which uses a laser point to colour in each layer (similar to how an FDM 3D printer creates its layers).
$600USD – $1200USD Now we are jumping up to the higher end of the above-mentioned "iPad" sized printers. These would usually offer a higher resolution screen, better build quality and possibly a resin feeder for those longer prints. Check out what is on offer from Phrozen or Creality as these would be popular choices for those looking for a decent medium-sized 3D resin printer. Also, in this price bracket, you will start to see the next size up (13inch – 15inch) LCD screens (these I nickname the laptop size). Now we are able to experience print build volumes of up to L330 x W185 x H400mm​- these printers have resin vats that take well over a litre of resin. Our Monocure 3D BigVat resin was developed with this larger-size printer, for long prints and large-scale models.
I know you are probably wondering, how they can build a decent printer in this price range? Well… it's a common question from other manufacturers around the world, but due to the low cost of labour, having access to cheap electronics and help from the very generous government grants, these emerging Asian tech companies are able to develop, mass-produce, and launch updated 3D printer models in a matter of weeks (rather than the months or even years of turnaround time in other countries).
$1200USD – $3000USD At this price range you would be able to afford the higher end of the above-mentioned laptop-sized MSLA 3D printers. Check out the Peopoly Range and what Phozen have on offer. These printers offer improved build quality, longer-lasting components, and the ability to print huge, highly detailed parts in resin, which might be what you are looking for. Remember, they're not just useful for large parts but are capable of printing multiple smaller models at once!
3000USD – $5000USD Now we are getting into the more serious desktop resin printers. At this price range, they are usually a USA or European-based company with their printers (ironically) still manufactured in China or Taiwan. The Formlabs 3D SLA printers fall into this price bracket, and although they are seen as the grand-daddy of desktop resin printers, and have a number of pros, they are not without their cons. The custom-built slicing software and the onboard LCD touchscreen feature a beautiful interface, that is simple to use and (mostly) bug-free. The Formlab machines have a reputation as reliable press-and-play 3D printers meaning they have a low rate of failure. This is an important feature for professionals who want hassle-free printing such as time-poor dentists and jewellery designers. With the upside comes some (sizeable) downsides. The first and foremost complaint I hear from Formlab owners is the cost of the resin materials. At face value, this may seem insignificant, but $200USD – $500USD per litre can add up quickly when printing in resin. These USA-designed machines use a locked-down cartridge-based system, making it difficult to use 3rd party resins. Most of the Formlab customers I know only use their printers for the smaller jobs that they need to work the first time. Ironically, the second biggest gripe I hear is that these printers are very slow thanks to the SLA technology which makes it very slow to cure each layer compared to the full layer printing on both the MSLA (masked stereo biography)  or DLP (projector module) type 3D printers.
$5000USD – $20,000USD I know this bracket is wide but to be honest there are not too many desktop resin 3D printers in this price bracket. Some of the larger industrial machines and higher specified DLP Dental Resin Printers can be found here. Unless you have an unlimited budget or are at the higher professional end of the scale, this price range is out of most people's reach. The Australian-designed Asiga Max UV is a DLP printer aimed at dental professionals. Asiga produces a smaller desktop unit and a larger 4K floor-standing printer. Both these printers boast high-resolution printing from the onboard UV LED projector module. All our dental resins have been designed to work perfectly in the Asiga printers.
Main takeaway
I hope you found this information provides adequate answers to 'what 3d resin printer should I buy'. If you are looking at getting into a new hobby, updating an older model or searching for a printer that will make you money, you need to follow the same advice. The biggest takeaway from the information above should be to do your research so you end up with a 3D resin printer that will suit your needs and budget. Don't rush into it, and remember to contact us if you need any help with your decision.